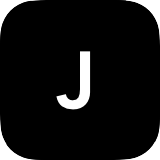 Jason Wong
Product Designer
Hey there!
I'm an impact-driven designer built from dim sum, resolve, and empathy.
Most recently, I was a Product Designer at a multi-billion dollar company, Treasury Wine Estates, leading the North America efforts of utilizing user experience for their eCommerce platforms.
Having spent my professional life building and managing client relationships, content strategy, as well as UX & UI. Now, instead of living in Salesforce, I spend my time in Sketch, Figma, and journey mapping.
I'm seeking opportunities to work on a team that's passionate about providing creative solutions and immersing themselves in the customer journey.
Understanding people is my passion, but I also love photography, lifting heavy things, jiu-jitsu, and reenacting The Lion King with my pup. I'd love to collaborate with you over coffee or a whiteboard—let's chat via email or LinkedIn!