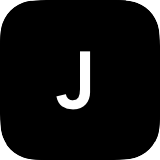 Jason Wong
Product Designer
Treasury Wine Estates
Re-envisioning a wine experience for you, by you.
Overview
Treasury Wine Estates (TWE) is a multi-billion dollar global leader in the wine market.
They brought me onto the team as the user experience designer for North America to lead and solve problems they were facing in their eCommerce platforms. In this role, I collaborated with Direct-To-Consumer, Design, Product, Engineering, Marketing, and Brand teams in California as well as Australia.
Problem
Each wine brand in TWE's portfolio has individual eCommerce sites. However, there had been customer complaints expressing they'd rather drive to the winery or call to book their visit due to the lack of personalization and usability of their current sites; ultimately impacting their eCommerce sales and customer retention.
In addition, their internal customer platform lacked a key component for Wine Club members to customize and manage their upcoming shipments and account.
Success for my team and I would be to increase eCommerce revenue (wine/winery visit bookings), customer engagement, and bridging the gap that they lacked.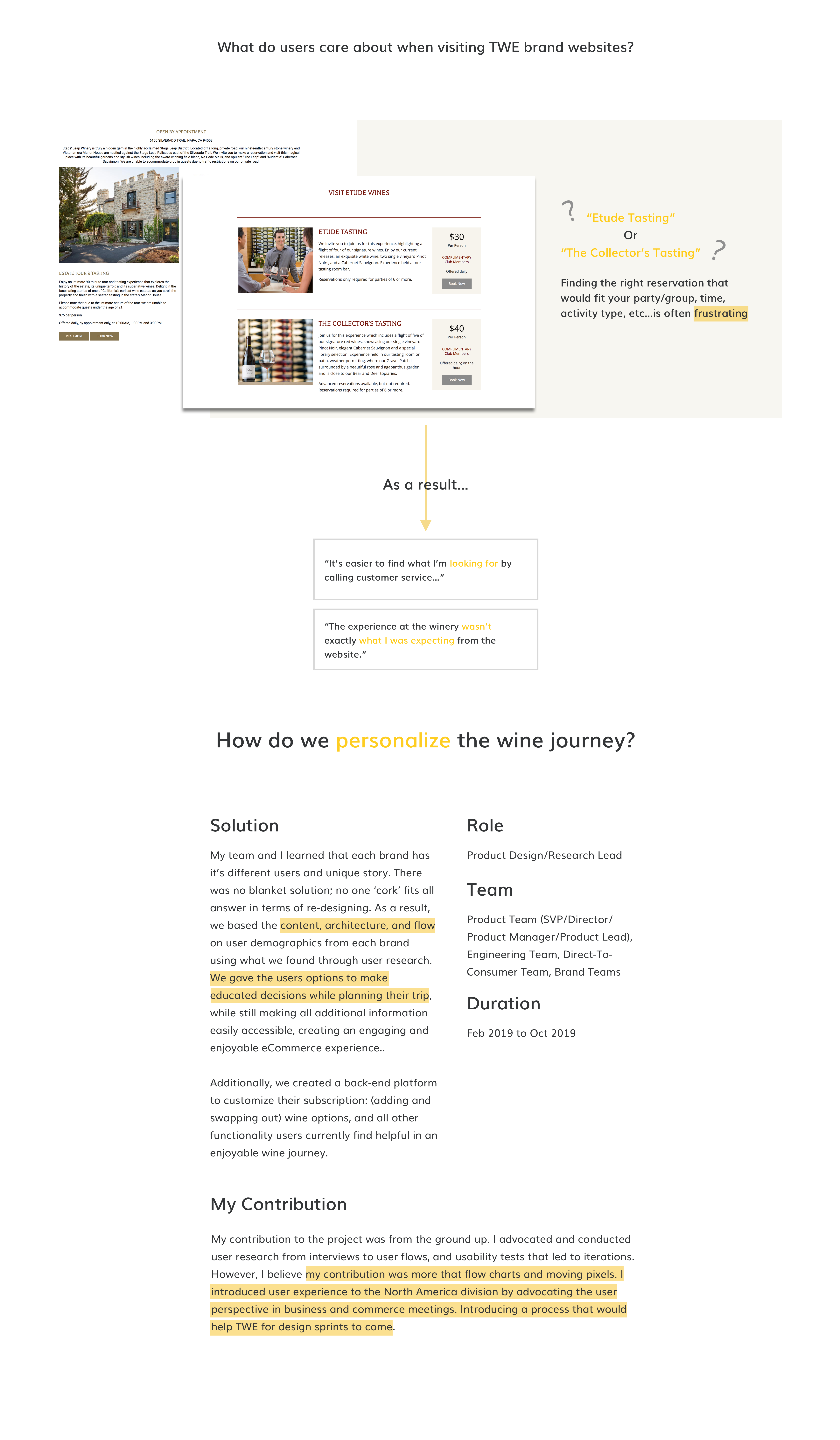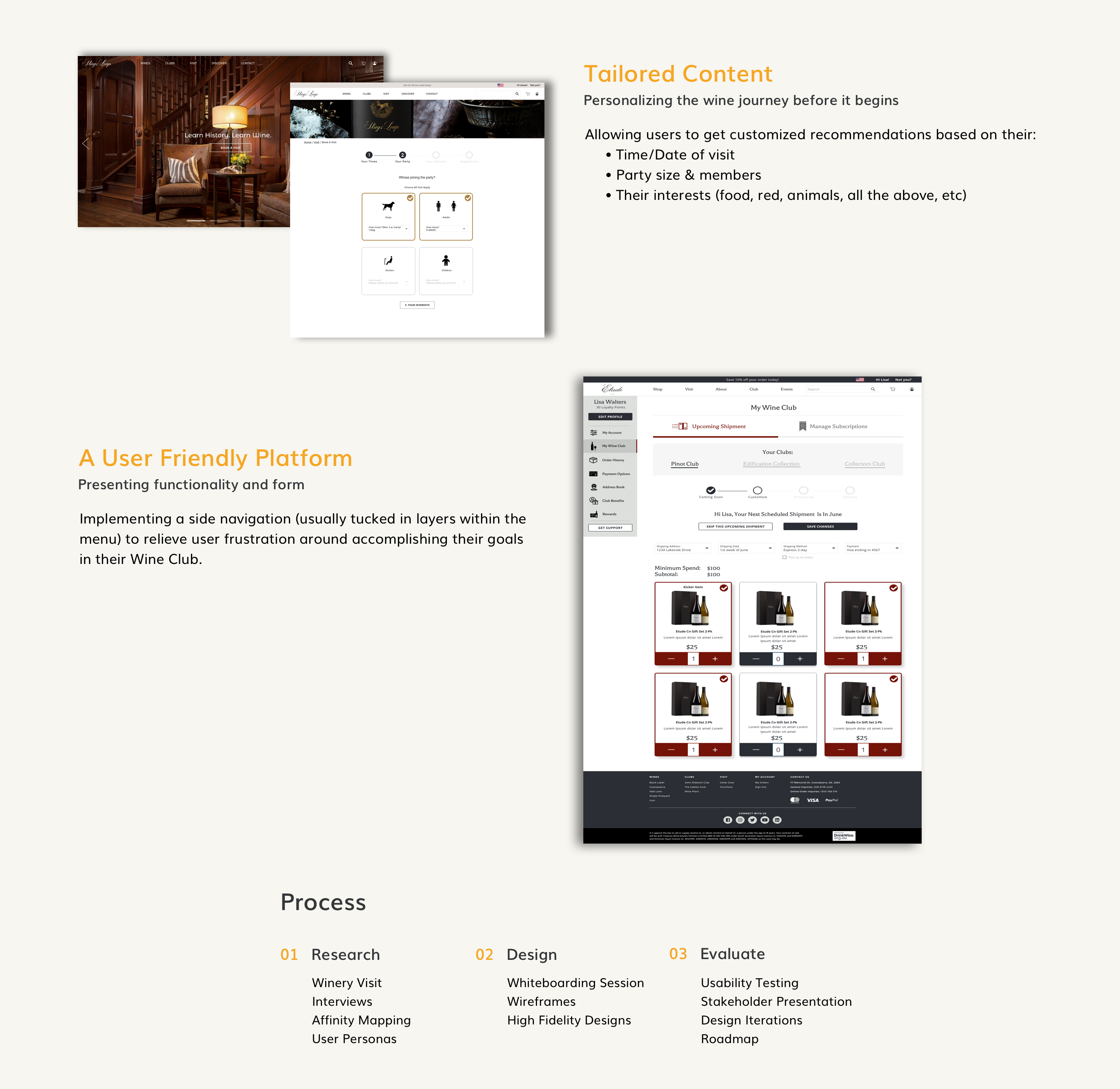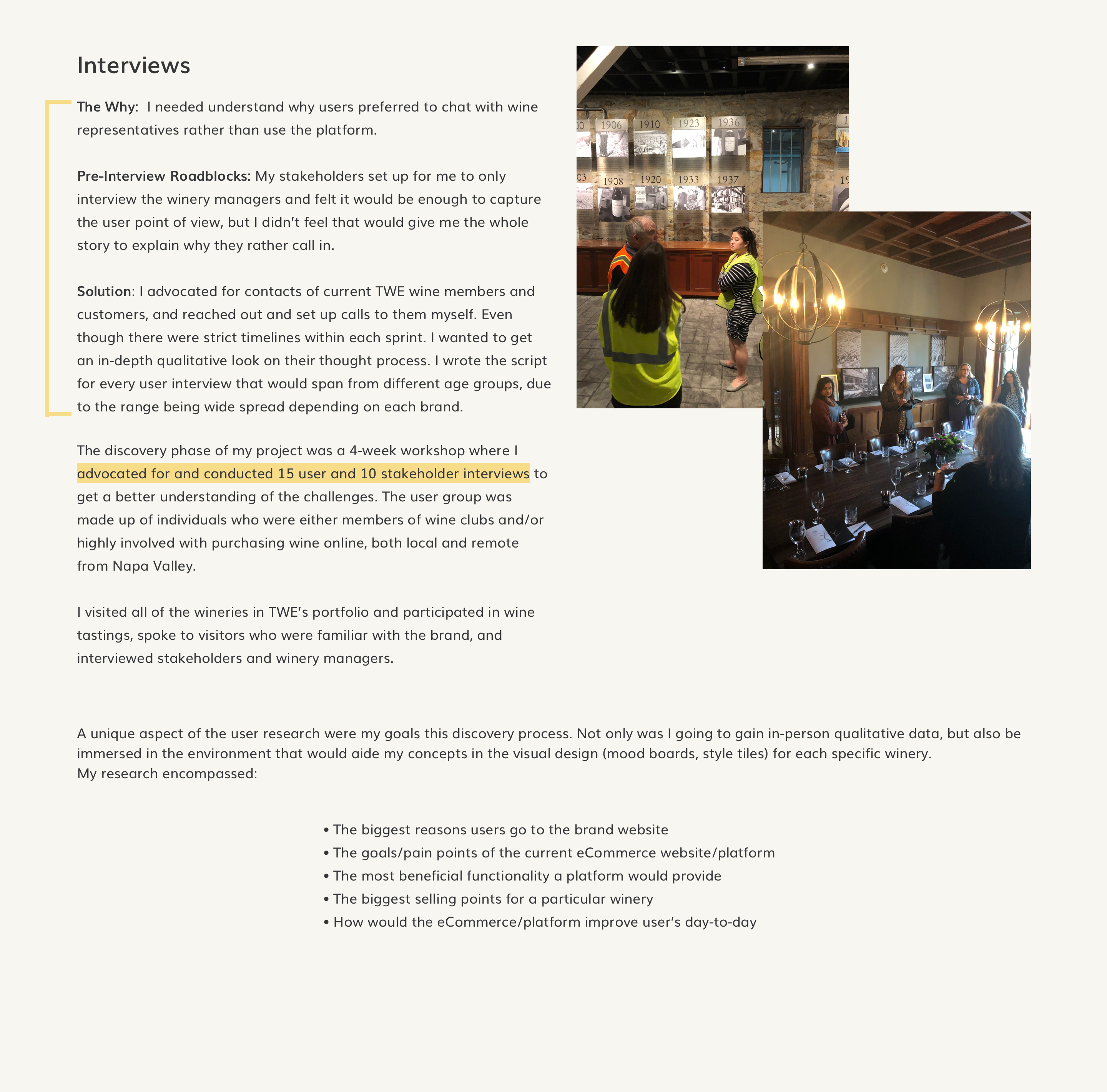 What we learned
We had a large influx of insights, which I synthesized into trends to develop into users flows.
Booking a visit and seeing upcoming events
Many times customers will scroll through the website, getting frustrated and call customer support due to the lack of clarity

Highlighting individual interest and customizing the wine visit is an important aspect in the user journey
Being able to customize wine shipments/subscriptions
The most important function along with customizing accounts
With the diverse demographic of each TWE brand, I established/updated user personas. I then presented user findings as well as personas to stakeholders of cross-functional teams for whiteboarding sessions.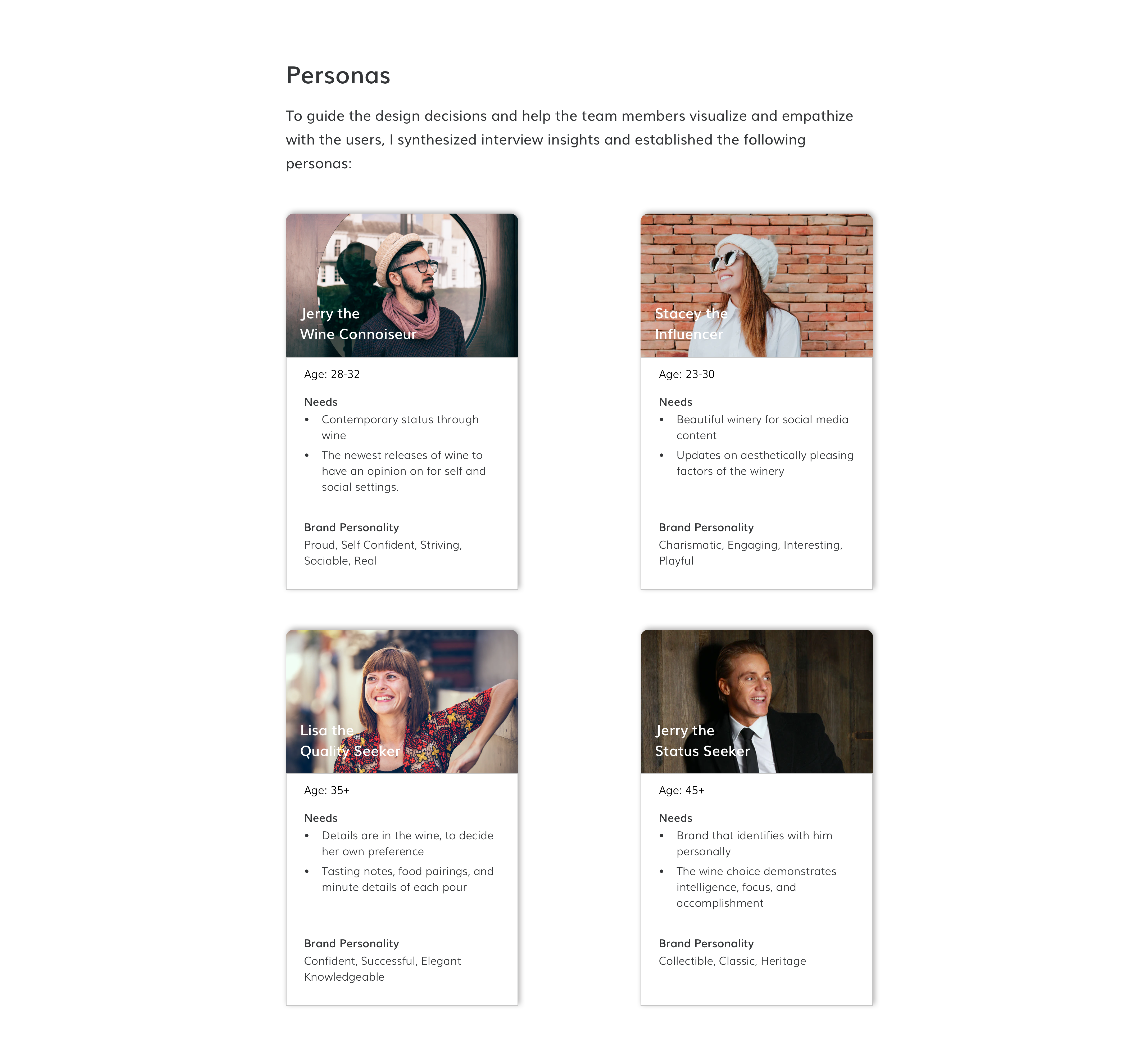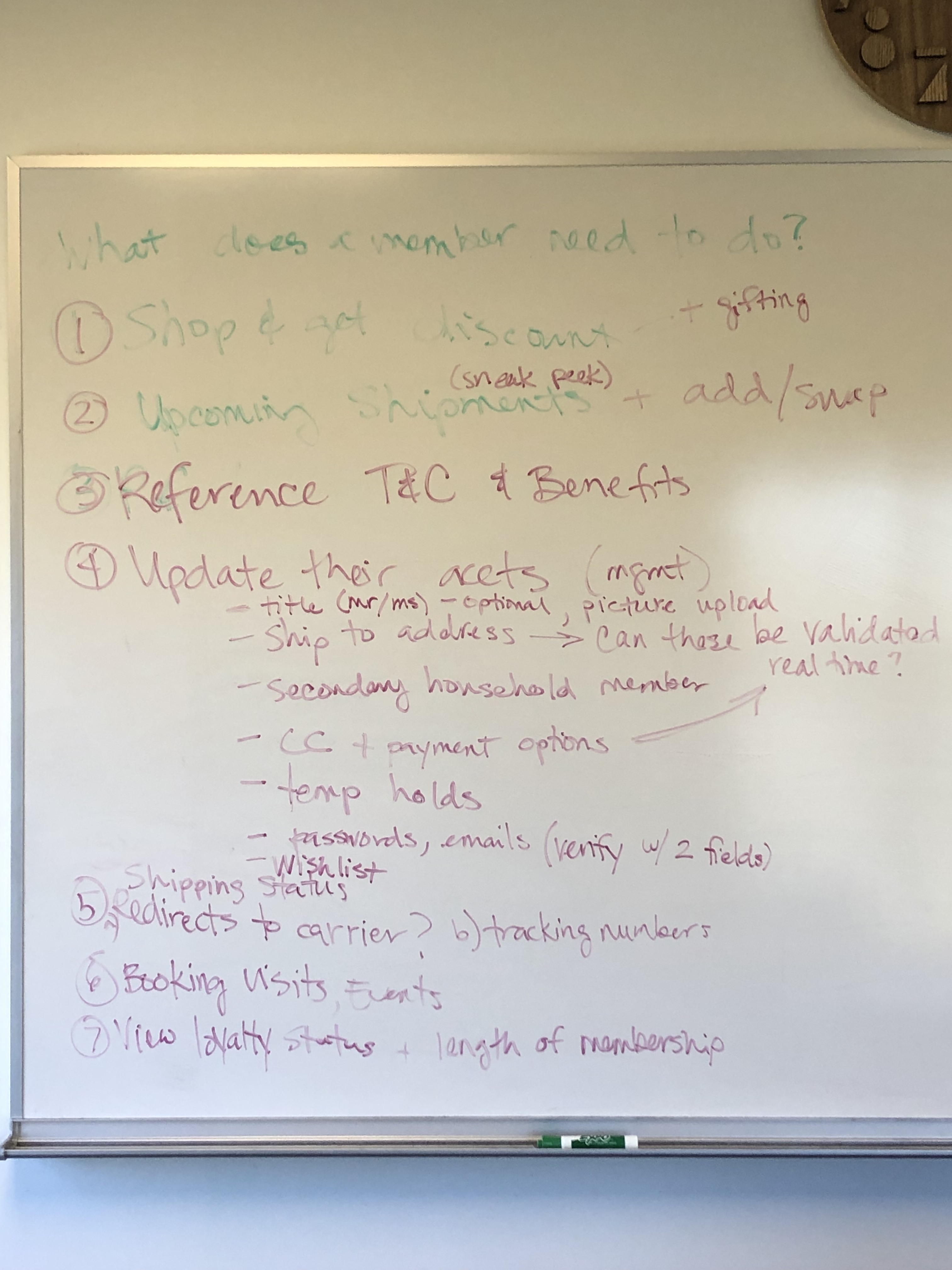 Whiteboarding Session
I presented and conducted whiteboarding sessions with stakeholders to establish different functionalities of the MVP. It helped align everyone cross-functionally, and to collaboratively establish user flows.
A few key flows we established:
eCommerce
Pick Your Journey - Allow users to make more informed decisions as they plan their wine visit

Wine Club
Add/Swap - Users can add in and swap out different wines to customize their shipment with the latest offerings or old favorites
Design System
With requirements and user flows, I created a design system that would be duplicated and customized towards each brand through collaboration with marketing and brand teams.
I designed a flexible system that would encompass all elements used on TWE pages.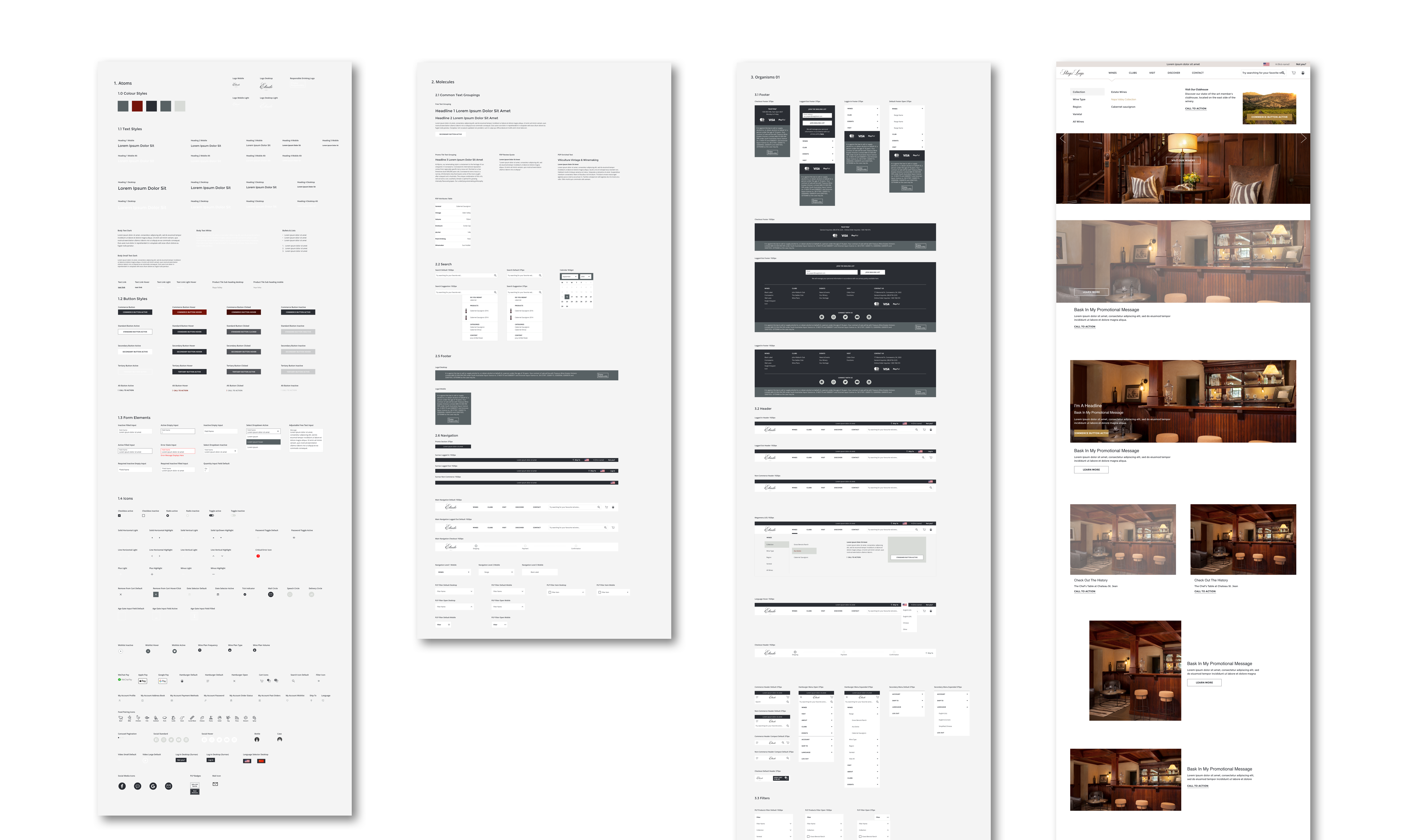 Roadblock
Midway through our high-fidelity process, I learned that we would be combining pages and relocating specific pages to different vendors for the Wine Club and My Account platform. The general managing of My Account would go to one vendor, and the Wine Club would go to another.
Maintaining a consistent look and establishing how both (now) separate user flows can co-exist and flow were my main objectives to weather the situation. I Implemented the same design system as well as conducted meetings to align both teams on how each other worked.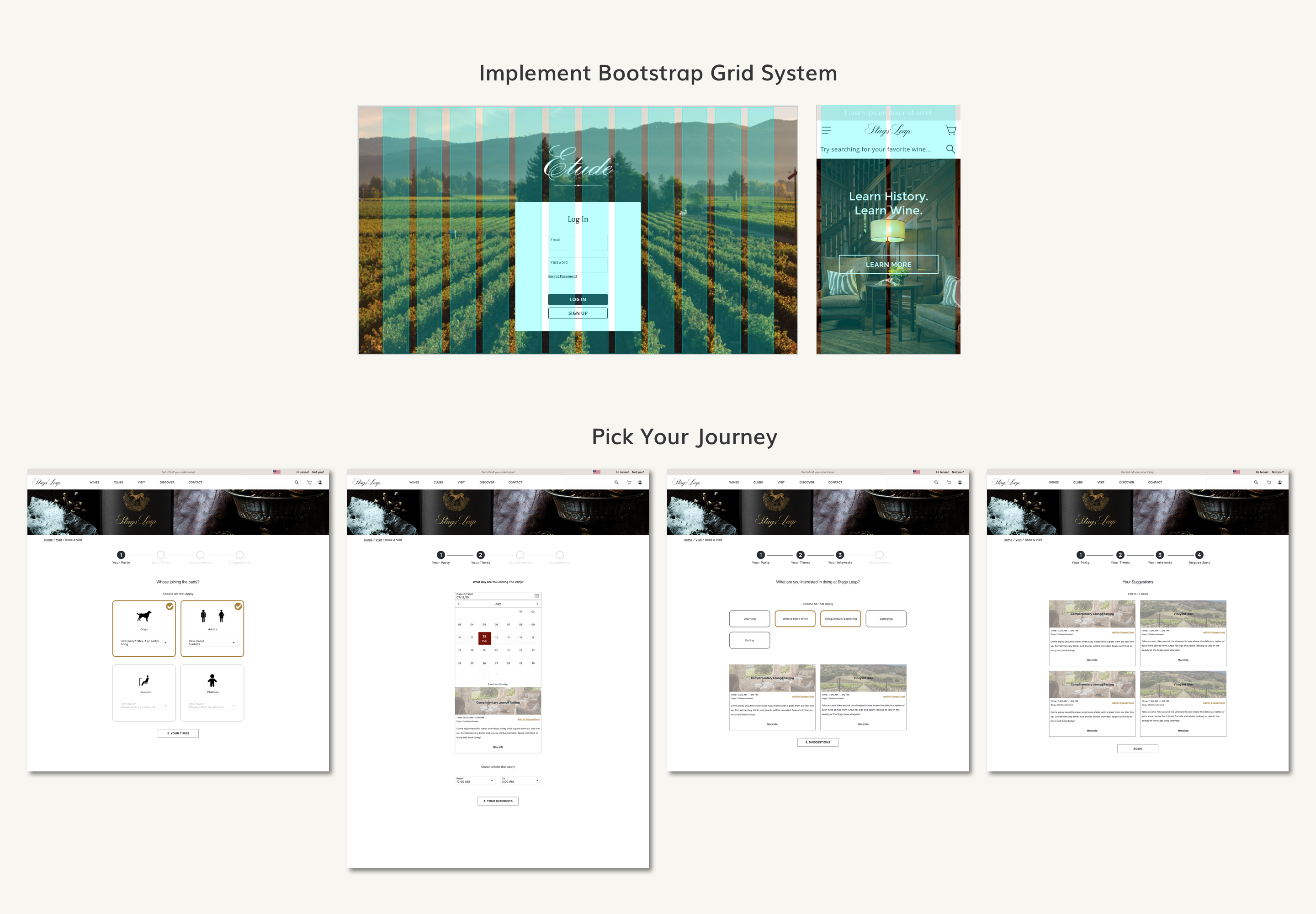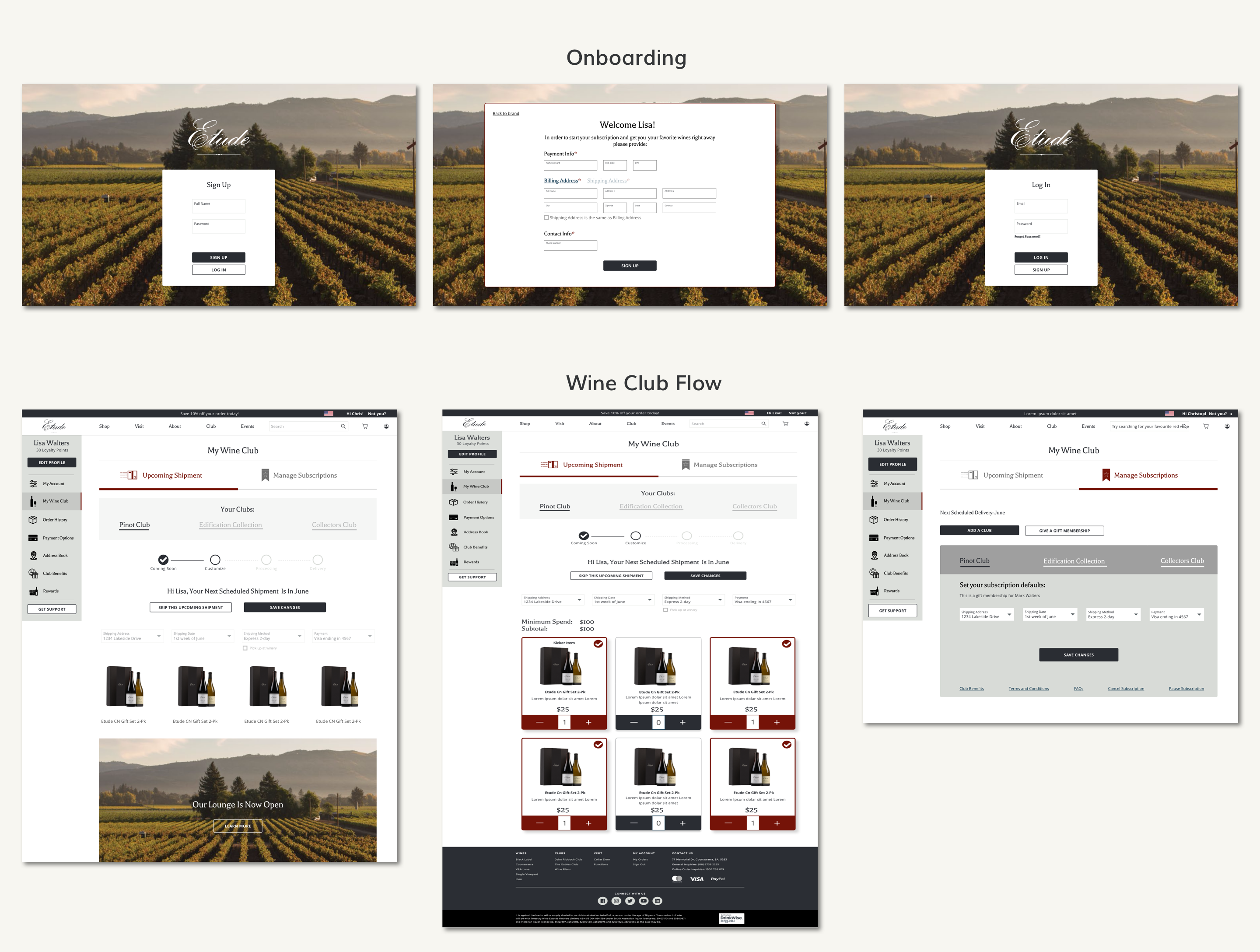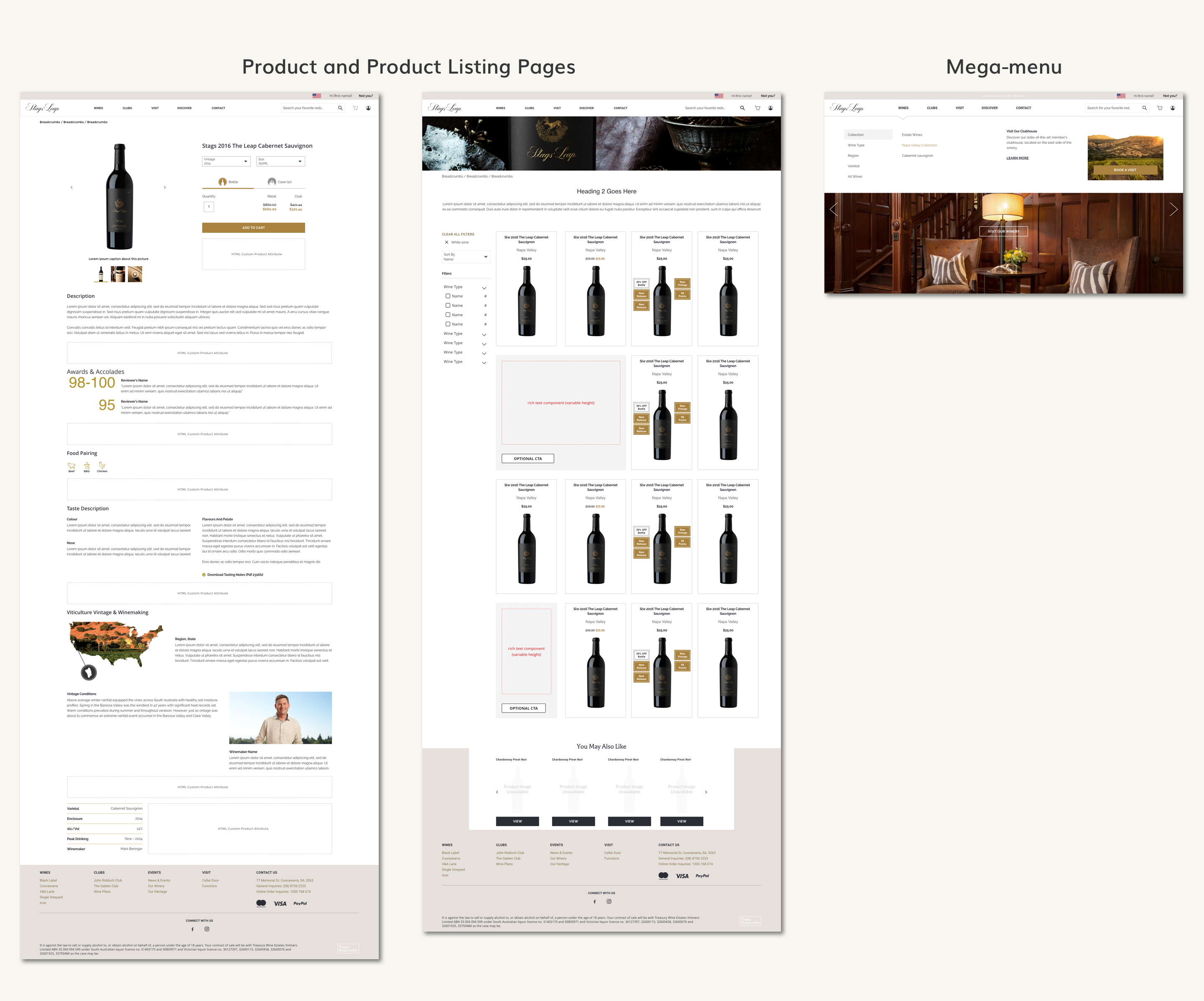 Validating Design Decisions
I conducted user-testing with the goals to gather insight on Pick Your Journey as well as the Wine Club dashboard. I measured the user testing feedback through qualitative and quantitative metrics.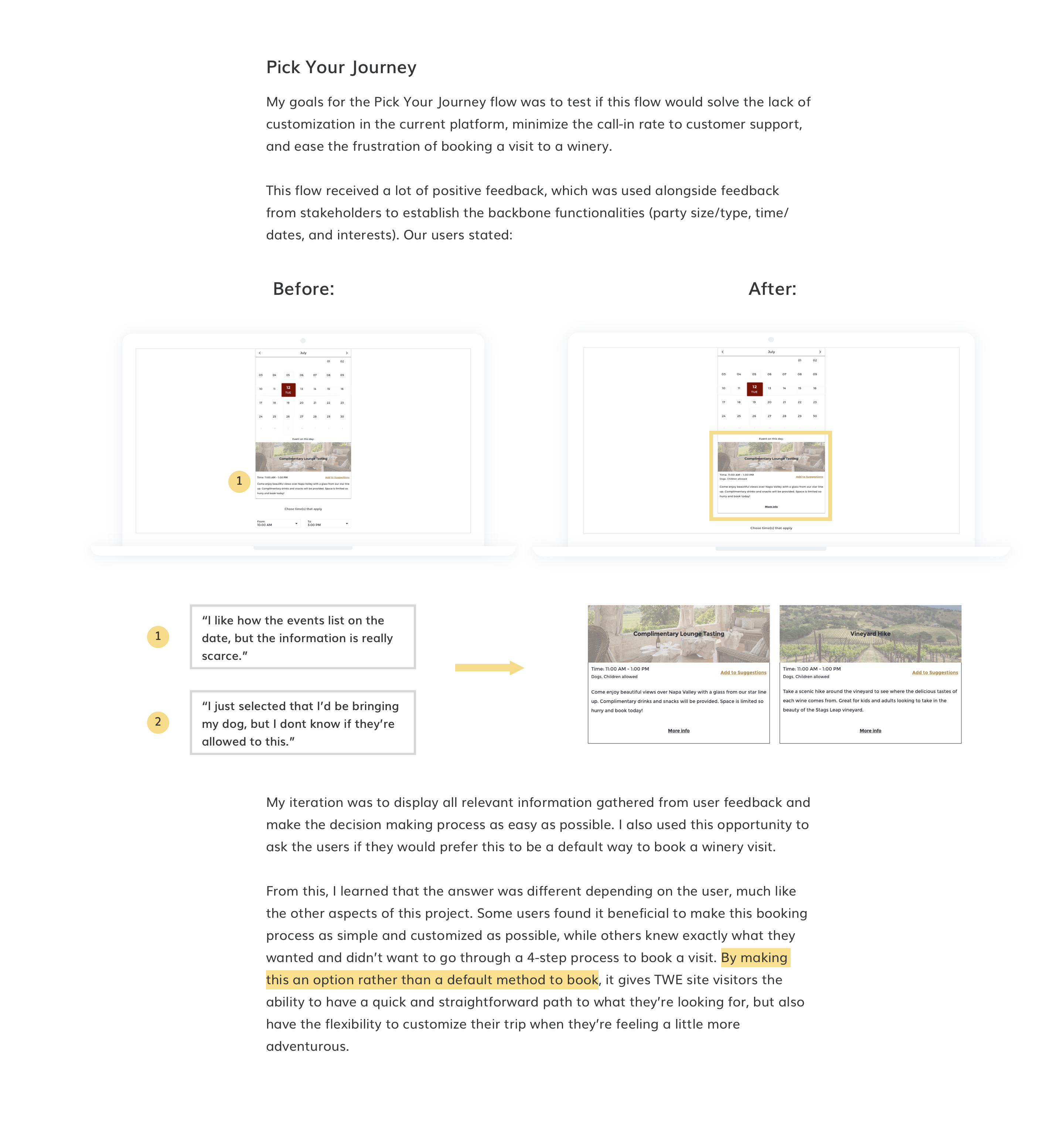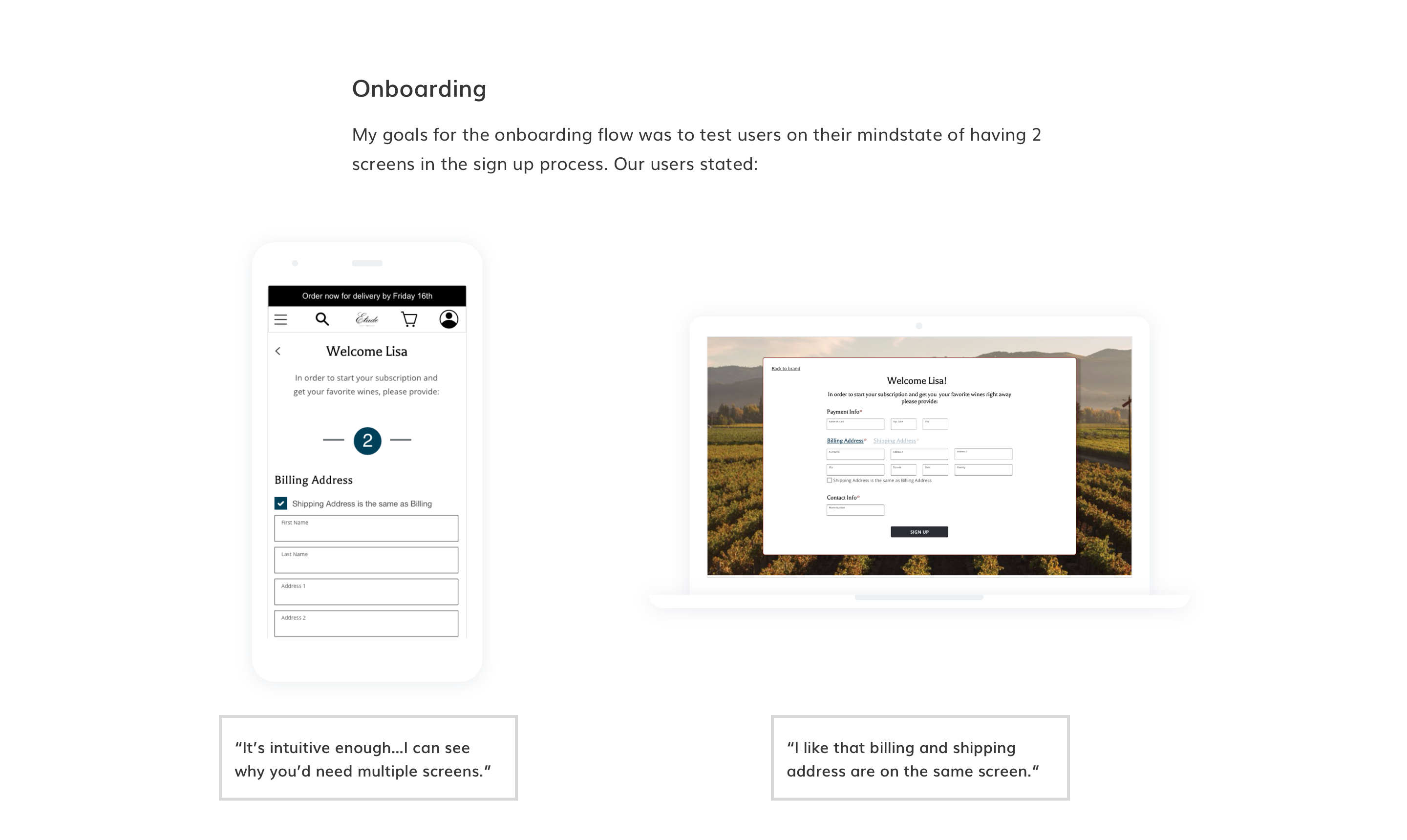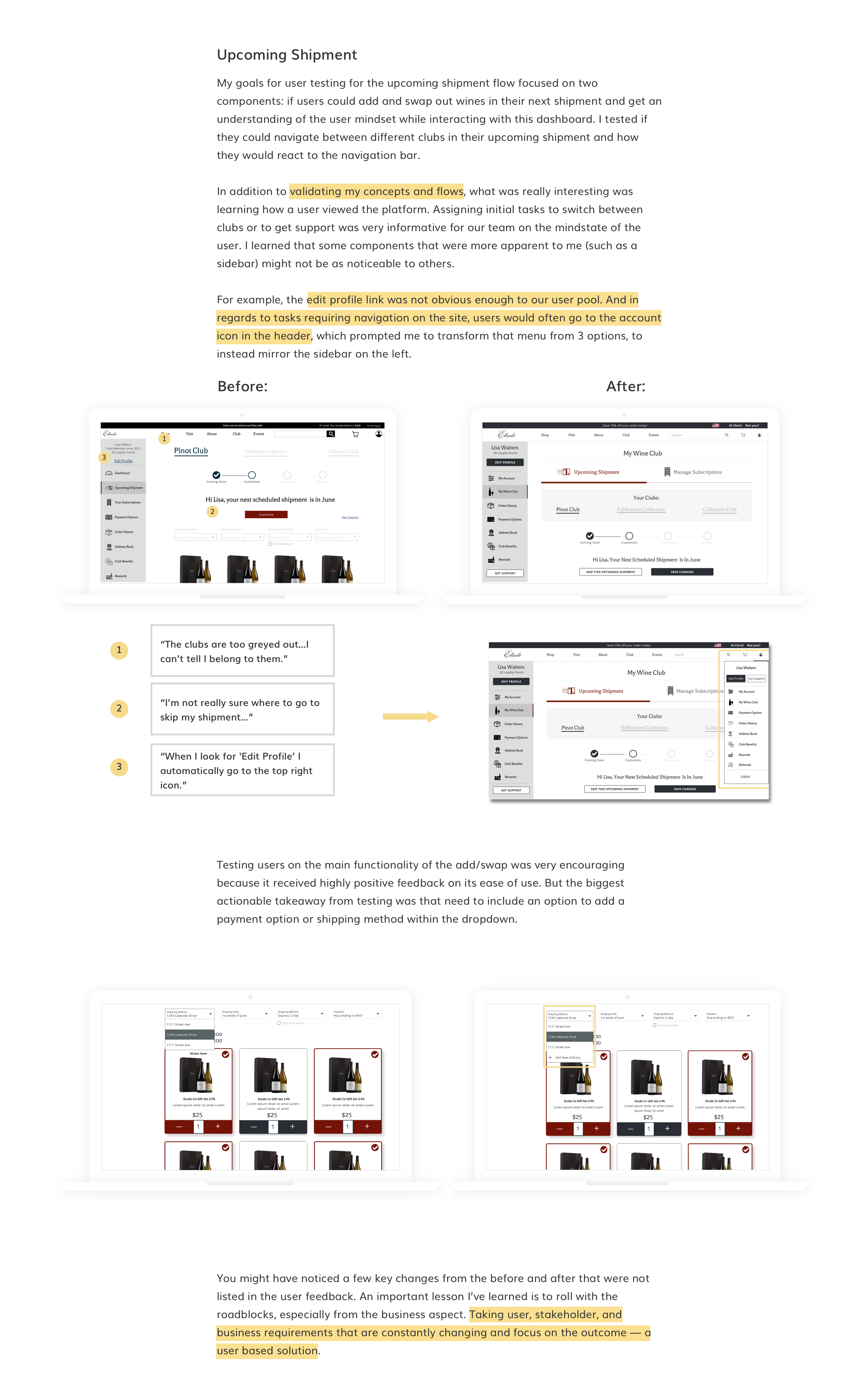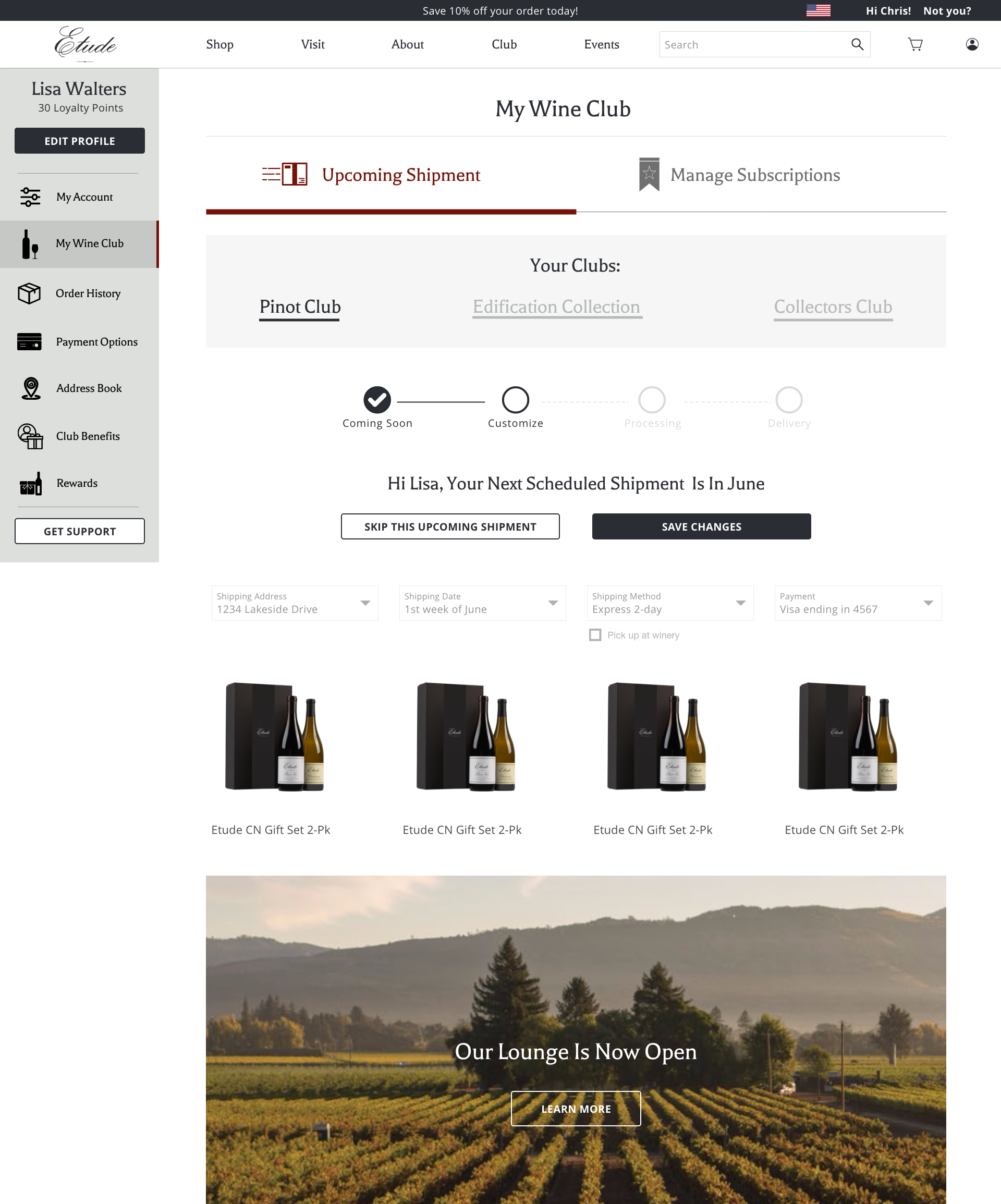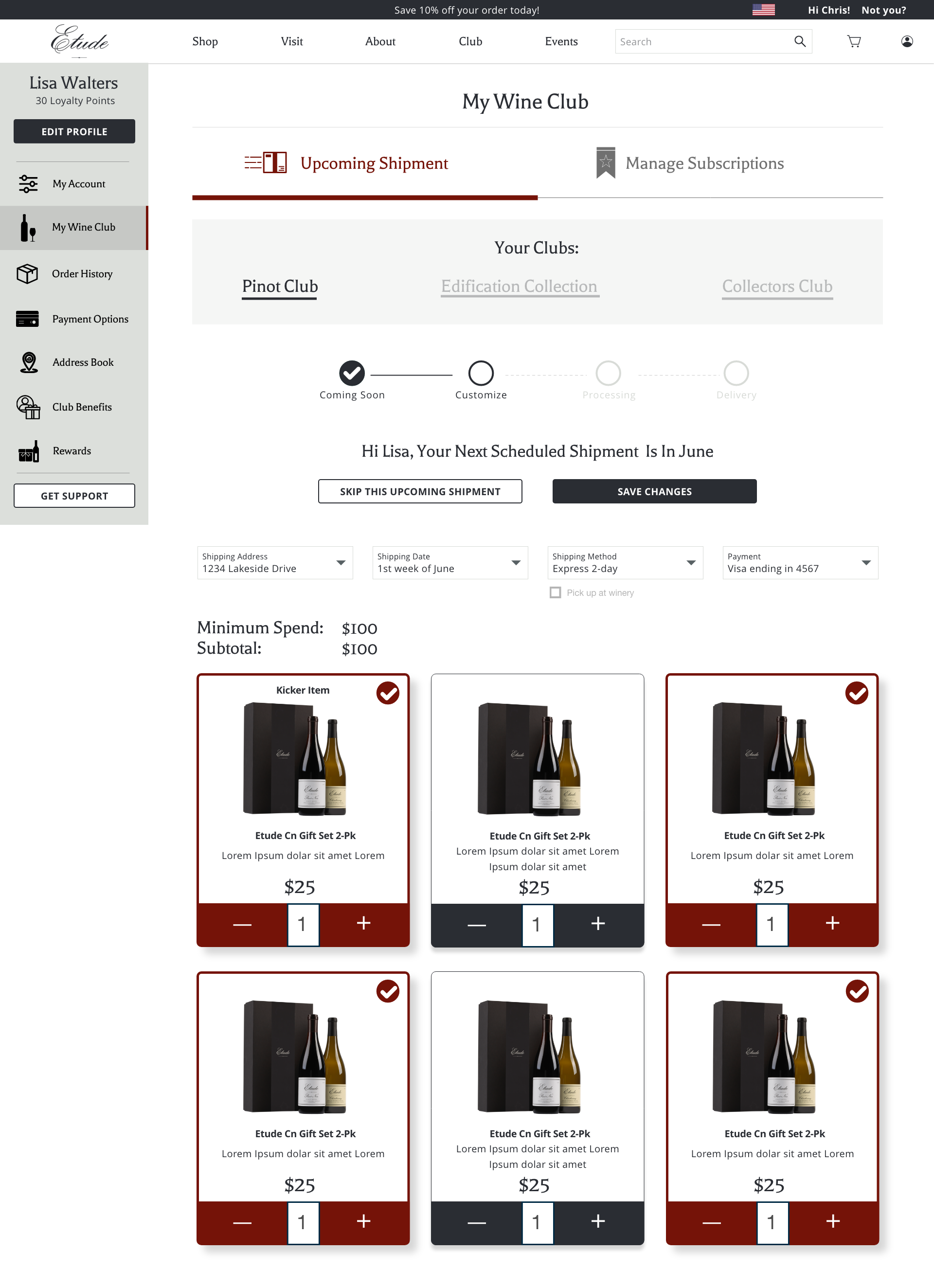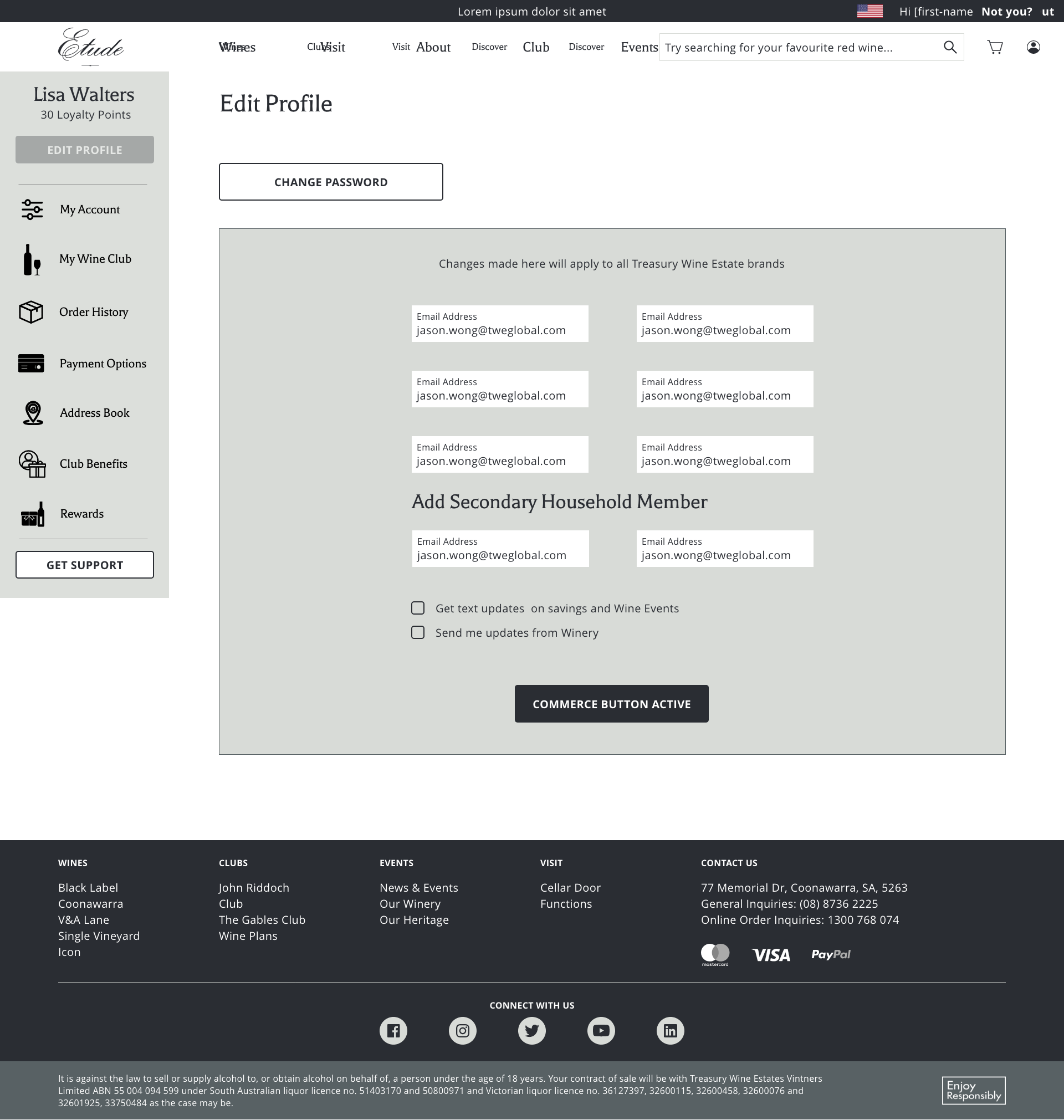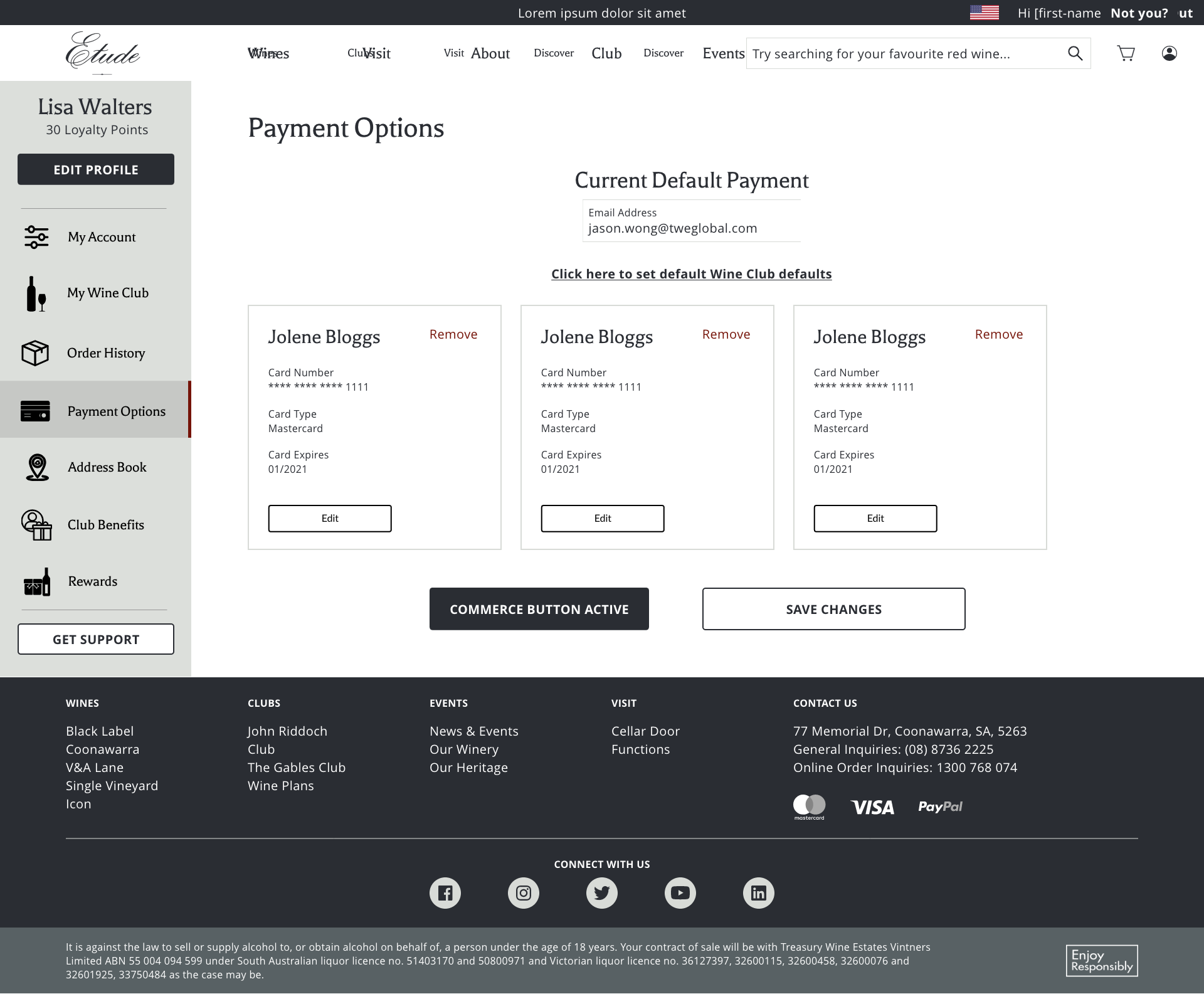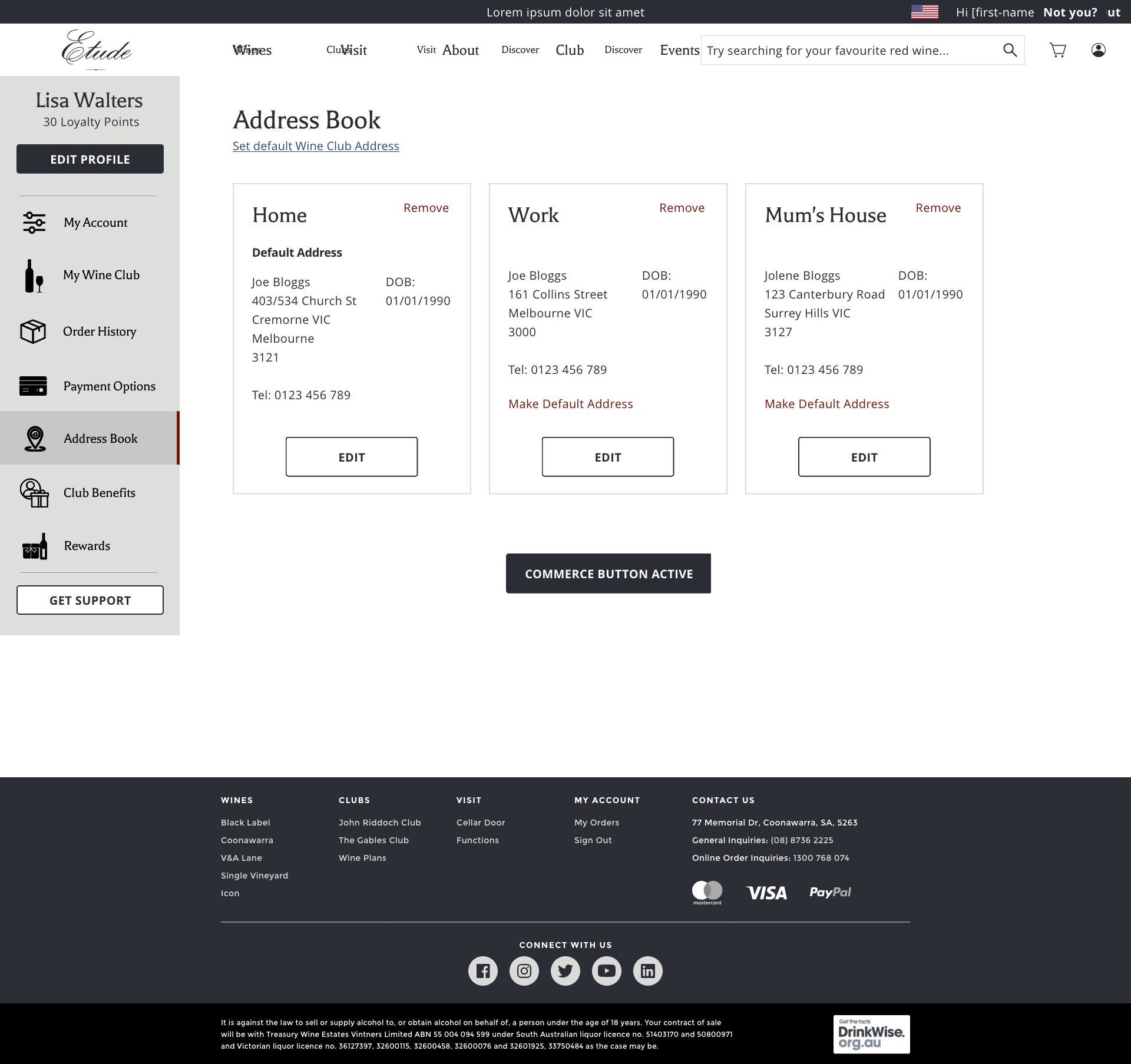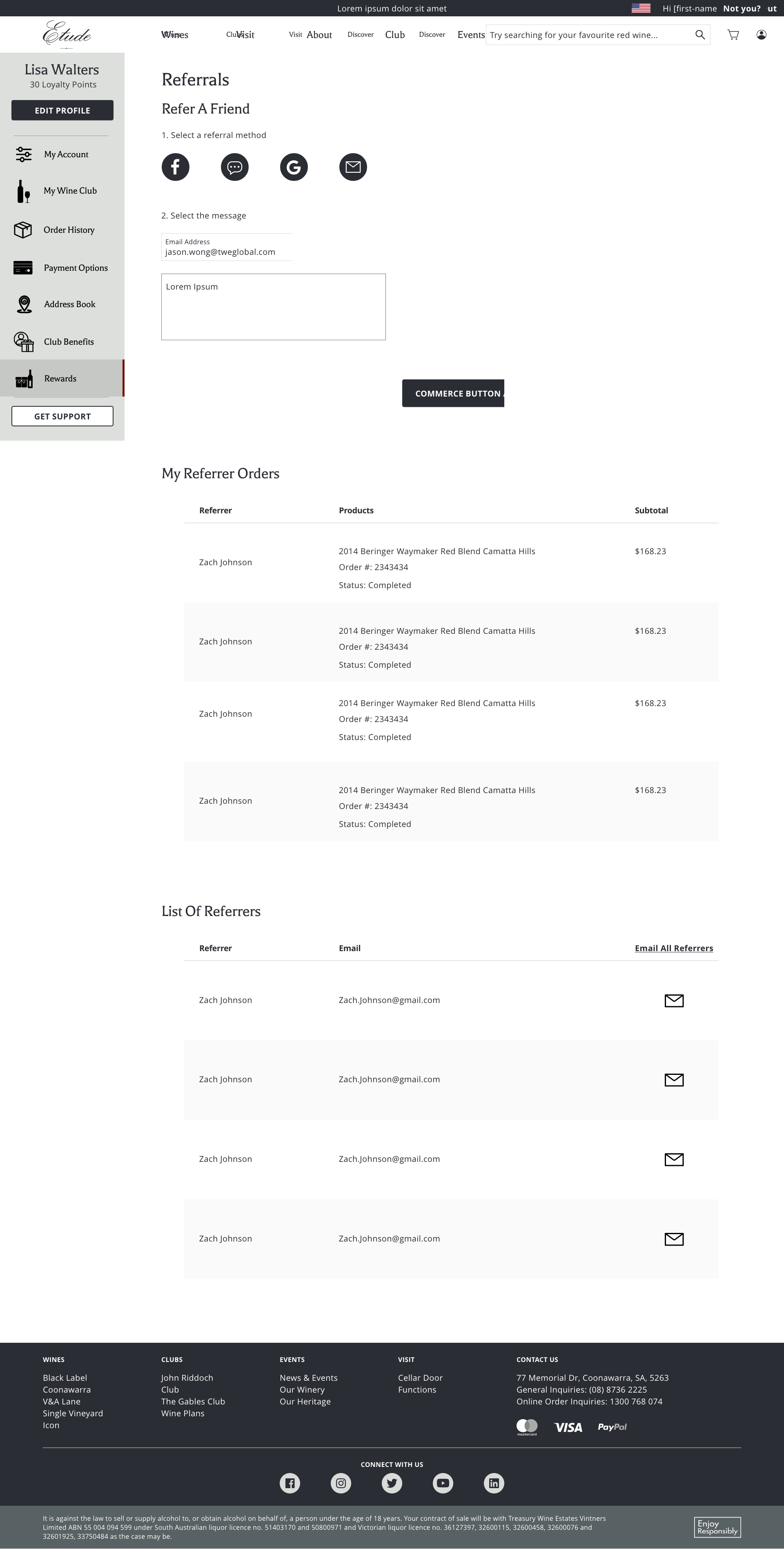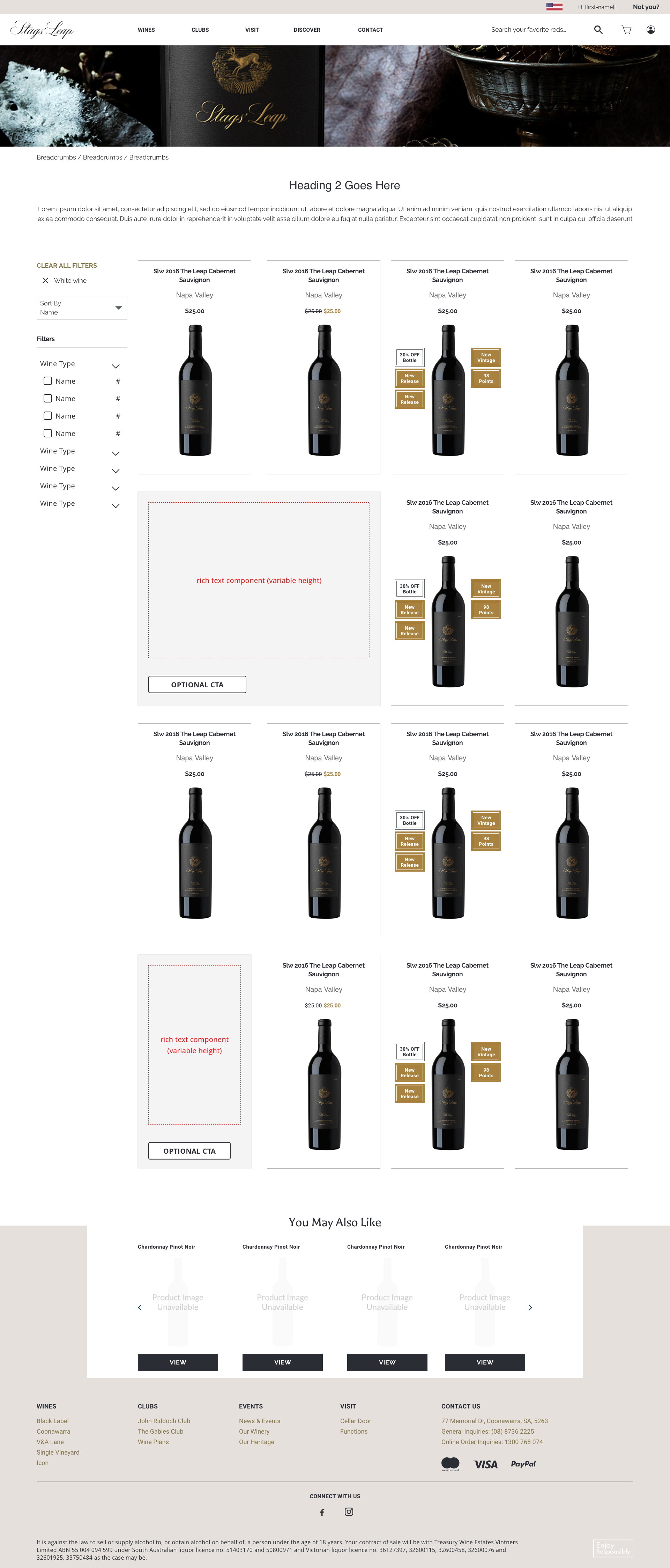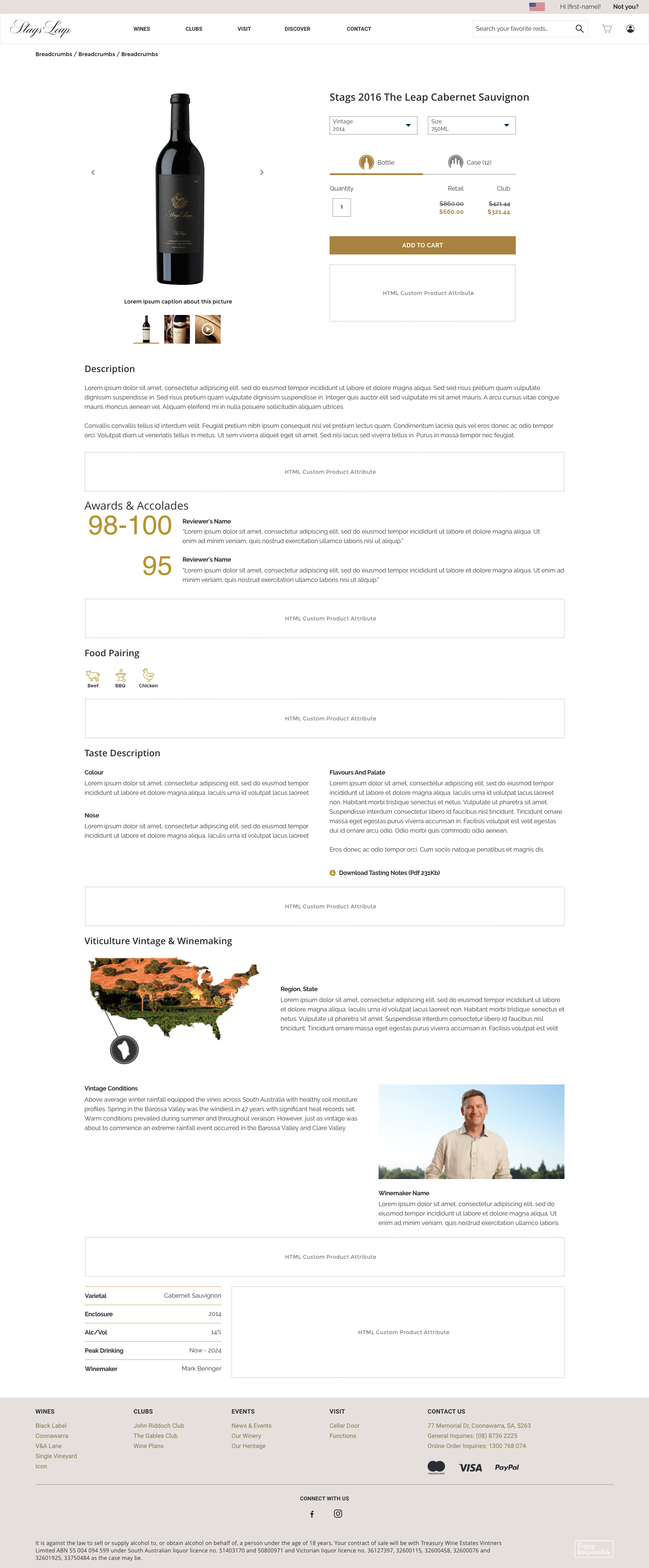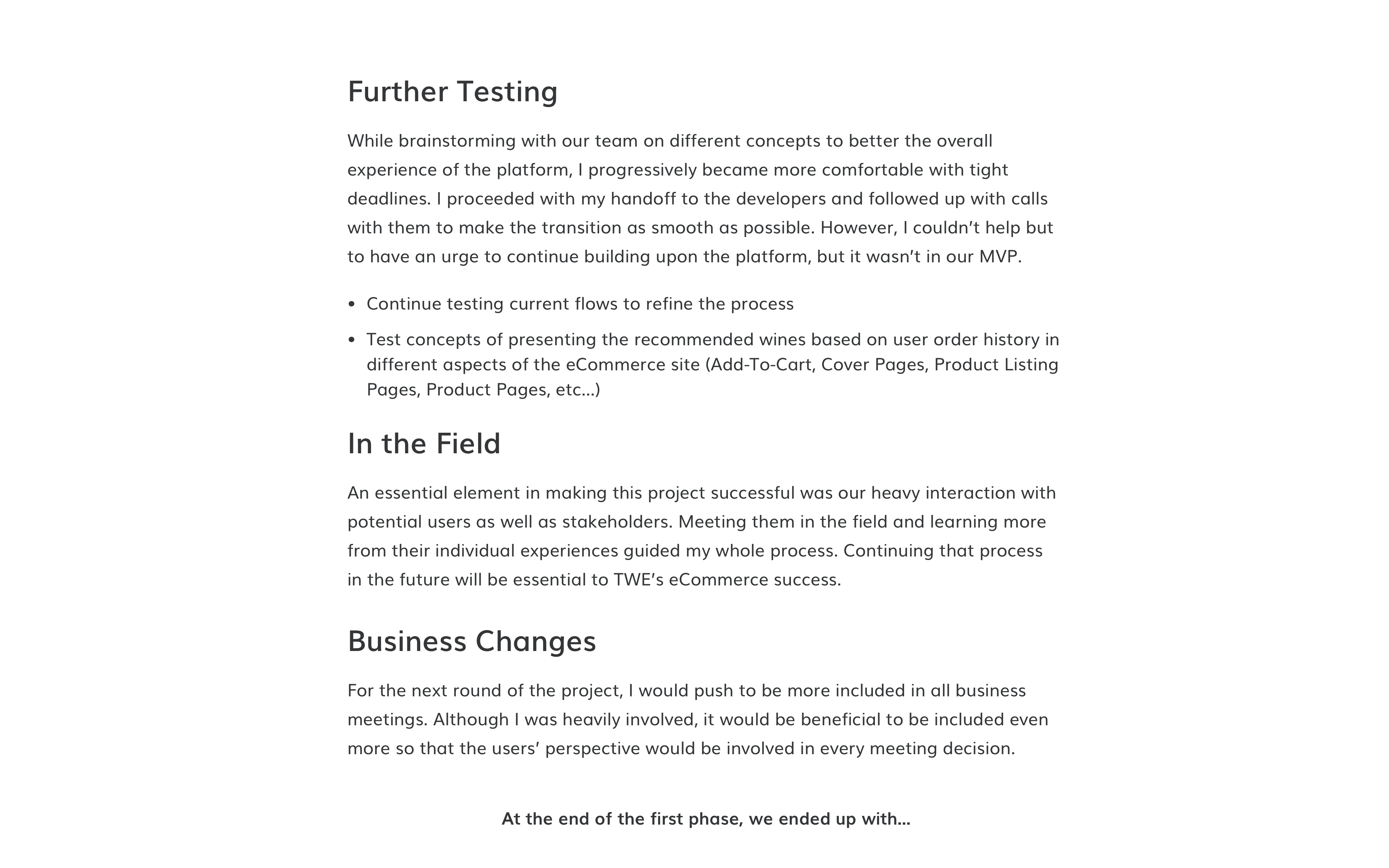 +400
User Research-Based Screens